Three Legs in the Evening: Health Care of the Aged (digital/ebook)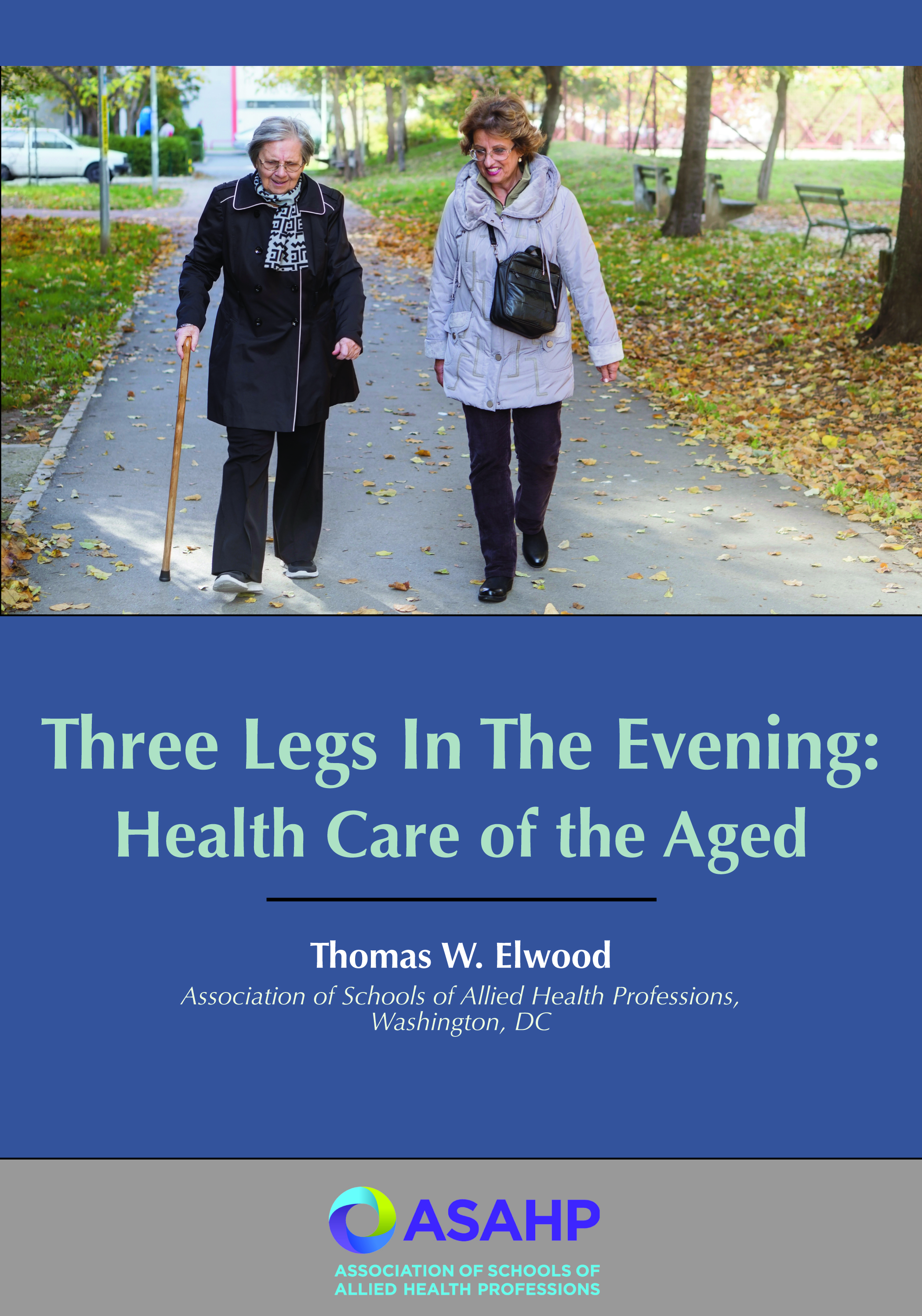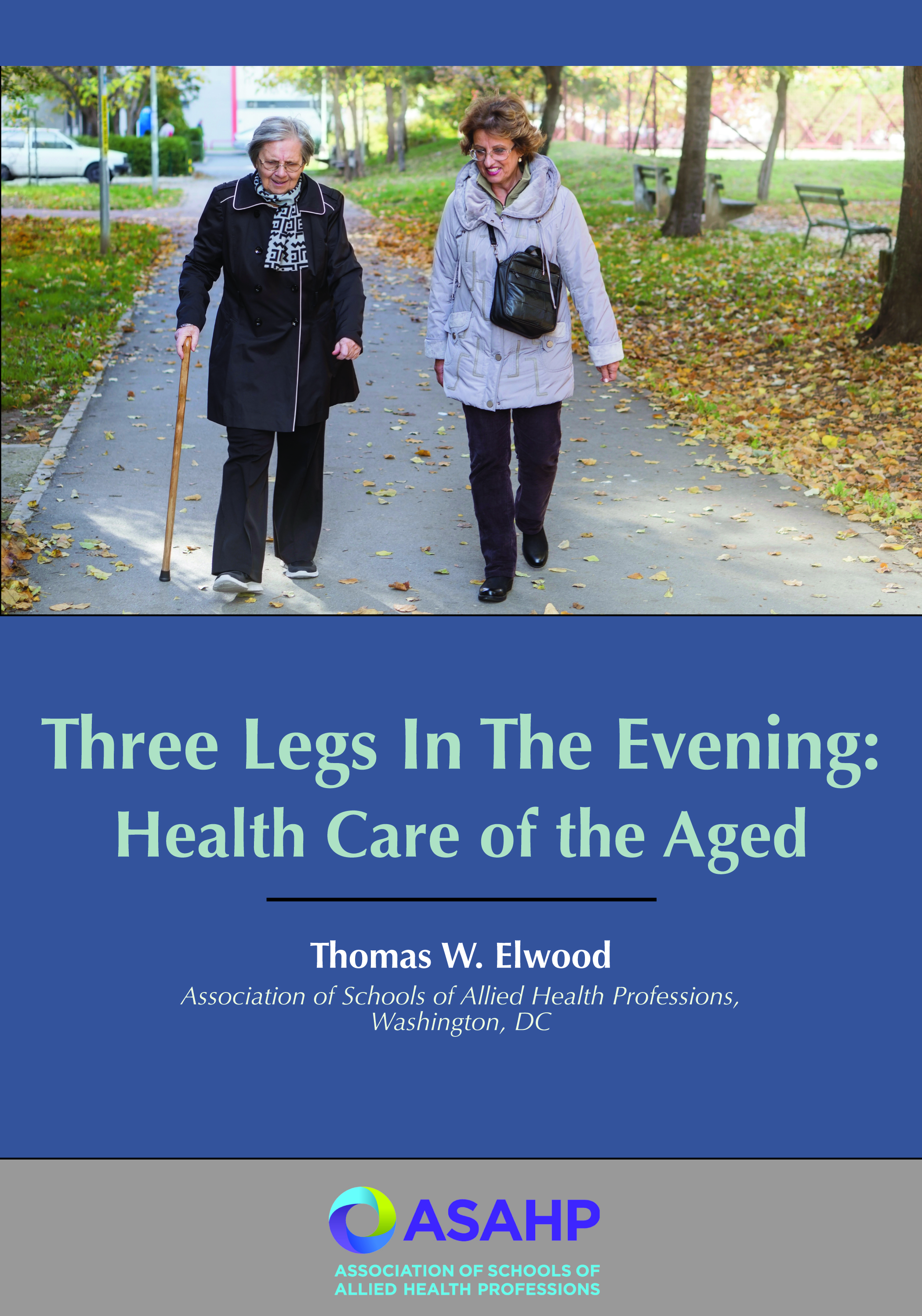 Three Legs in the Evening: Health Care of the Aged (digital/ebook)
Entering the older age brackets of life is associated in some instances with the onset of disease and disability. Much of the material contained in the book, "Three Legs In The Evening: Health Care Of The Aged" published in 2019 is a recognition that this unassailable fact cannot be ignored, while simultaneously acknowledging that significant positive features also relate to the process of growing old. A comprehensive profile of the group age 65 and older is presented in the book from the standpoint of key aspects of their lives including: early experiences of life course development; social and cultural aspects of aging; physical and mental health status; the gerontological health work force, patient perspectives on health care; and key policy issues involving the provision of necessary health care and health-related social services and determining how to pay for them.
"Demography is disruptive. Aging will undoubtedly metamorphose our demographic landscape, as we currently know it. "Three Legs In The Evening" is a sensational read that helps our ill-equipped consumers, clinicians or anyone in between arm themselves with need-to-know information!"
John Ross Rizzo, MD
Director: Visuomotor Integration Laboratory, and Director: Resident Research Education
Rusk Rehabilitation Institute
New York University Langone Medical Center, New York City
"Dr. Elwood's new book provides a comprehensive framework for understanding the myriad factors that contribute to individual and population aging and their implications for a range of stakeholders. This book is a magnificent gift to students and faculty in the health professions as they strive to create a quality, person-centered and efficient care system for today's and future generations. This book is also a gift to older adults themselves—it provides important information and insights into how they are shaping our complex health and long-term care landscape."
Robyn Stone, DrPH
Senior Vice President for Research, LeadingAge
Washington, DC
If you have any questions regarding the e-book, please contact Kristen at kristen@asahp.org.
CHAPTER 1 – Profile Of The Aged
Measures of Aging, Disablement, Demographic Characteristics, Health Behavior
CHAPTER 2 – Other Salient Characteristics Of The Aged
Life Expectancy, Education And Life Expectancy, Mortality Trends, Racial And Ethnic Differences, Health Care Expenditures, Triggers Of Decline, Data Anomalies, Kinlessness, Health Status Of The Nation, Provision Of Health Care For The Aged
CHAPTER 3 – Impact Of Early Experiences On Life Course Development
Reductionism, Syndemics, The Microbiome, Biomarkers, Telomeres, Telomeres And Father Loss, Epigenomics, Early Life Disadvantages, Adverse Childhood Experiences, Attitudes Toward Aging, Impact Of Obesity
CHAPTER 4 – Cultural Aspects Of Aging
Patient-Provider Interactions In The Context of Communication, Communication Impediments, Seeking Treatment For Pain, Pain Among Population Sub-Groups, Disparities In The Provision Of Health Services, Polypharmacy Correlates, Declines In Health Status, Racial And Ethnic Differences In Telomere Length, Health Temporal Orientation, Pathways To Obtaining Health Care, Immigration, Hispanic Paradox, Language-Based And Ethnic Discrimination, Transgender Health Issues, Life Events and Older LGBT Adults, Health Care For Transgender Population Groups, Cultural Discordance In Provision Of Health Services
CHAPTER 5 – Social Aspects Of Aging
Social Economic Status Impact On Health, Impact Of Hearing Impairment On Social Functioning, Sexual Orientation, Social Economic Status And Gene Expression, Income Levels And Health, Characteristics Of Family Life, Social Isolation And Loneliness, Urban-Rural Health Care Access, Mental Health Care In Rural Areas, Effects Of Social Activity On Health Status, Heart Failure And The Socioeconomic Environment
CHAPTER 6 – Aging And Physical Health Status
Healthy Older Adults, Impact Of Strokes, Physical Functioning And Hospital Admissions, Hearing And Vision Impairment, Frailty And The Risk Of Falling, Views Of Old Age As The Cause Of Health Problems, Urinary Incontinence, Behavioral Health Indicators, Pain And Insomnia's Relationship To Falling, Hospitals As A Cause Of Falls, Health And The Sedentary Life, Obesity Paradox, Oral Health Challenges, Polypharmacy And The Aged, Risks Associated With Hypertension
CHAPTER 7 – Aging And Mental Health Status
The Problem Of Suicide, Stressful Aspects of Life, Sharing Mental Health Professionals' Notes With Their Patients, Delirium, Racial/Ethnic Disparities And Medication Usage, Social Isolation And Loneliness, Reducing Loneliness Feelings, Loneliness And Cognitive Decline, Use Of Social Assistance Technology, Cognitive Functioning, Alzheimer's Disease And Dementia, Dementia Care, Marital Status And Dementia, Patterns Involving Dementia And Alzheimer's Disease, Cognitive Worries And Psychological Wellbeing
CHAPTER 8 – Utilization Of Health And Social Services
International Health Care Comparisons, Informal Caregiving, Remote Health Monitoring, Emergency Department Care, Barriers To Obtaining Health Care, Home Health Care And Community Services, Adult Day Care Centers, Emergency Medical Service Transports, Fragmentation Of Care And Access Disparities, Patient-Provider Decision-Making About Prescriptions, The Value Of Prevention, Health Services For The Incarcerated, Health Care For The Transgender Population
CHAPTER 9 – Long-Term Care
Use Of Rehabilitation Services, Long-Term Care Admissions, Discharge Planning, Hospital Readmissions, Long-Term Care Insurance, Provision Of Coverage For Home And Community- Based Services, Post-Acute Care, Long-Term Services And Supports
CHAPTER 10 – Government Involvement In Health Care
States' Role In Health Care, Impact Of Social Security Income, Medicare, Medicare Benefit Exclusions, Medicare And Polypharmacy, Medicare Disparities In Provider Income, Medicaid, Area Agencies On Aging, National Health Service Corps, Physician Compare, Regulation Of The Health Sector
CHAPTER 11 – Financing Health And Social Services
Dental Health Expenses, Health Expenses In Retirement, Health Care Spending Patterns, Prescription Drug Spending, Out-Of-Pocket Health Expenditures, Health Care Spending Dynamics, Technology And Health Care Costs, Fraud And Abuse, Prison Health Expenditures
CHAPTER 12 – The Health Workforce
Variations In Number Of Health Professionals Across The U.S., Patient-Provider Interactions, Aging Of The Health Workforce, Mandatory Retirement Policy, Electronic Health Records, Shared Care, Scope-Of-Practice Disputes, Interprofessional Care, Interprofessional Education Curriculum, Burnout Among Health Professionals, Technology And The Health Professions, Stability Of The Home Care Health Workforce, Health Care Workers' Views Of Aging, Recruitment And Retention Challenges In Rural Areas, Provision Of Health Care For Marginalized Population Sub-Groups
CHAPTER 13 – Patient Perspectives On Health Care
Metaphor Use In Health Care, Effects Of Stigmatization, Meaningful Life Activities, Distressful Aspects Of Health Care, Preventable Adverse Events And Mortality, Interpreting The Nature Of Health Conditions, Alcohol Consumption Patterns, Prescribed Medication Adherence, Dietary Supplement Use, Impact Of Chronic Conditions, Self-Perceptions Of Aging, Health Literacy And Numeracy, Breakdowns In Care, Hospital Readmissions, Final Stage Of Life, Shared Decision-Making, Patients, Health Professionals, And Computers
CHAPTER 14 – Technology And Innovations In Health Care
Use Of Communication Technology, Equitable Distribution Of Technological Innovations, Over-Use, Over-Diagnosis, And Over-Treatment, Responsible Use Of Technology, Constructive Uses Of Technology, Artificial Intelligence, Telemedicine, Telehealth Impact On Health Care Delivery, Technology And Medication Adherence, Fall Detection, Passive Remote Patient Monitoring And Robotics, Social Robotics, Robots And Perceived Sociality, Use Of Drones In Health Care, Health Information Exchange, Electronic Health Records
CHAPTER 15 – Trends And Future Outlook
Social Connectedness, Health Benefits Of Reading, Limited Clinical Trial Participation, Rehabilitation Research, Technology Assistance Devices, Regenerative Medicine, Use Of Cannabis Products And Complementary And Alternative Medicine (CAM), Death With Dignity And Physician-Assisted Suicide, Past And Present Trends, Ode To A Dead Hawk
EPILOGUE
Characteristics Of The U.S. Population Age 65 And Older, Genomics, Social Determinants Of Health, Long-Term Life Expectancy, Loneliness, Health Literacy Of Older Adults, Income Of Future Retirees, Addressing Complexity For Better Care, Protection Against The Development Of Depression, Value of Optimism,Alzheimer's Disease, Risk Factors For Falling, Polypharmacy And Deprescribing, Supporting Family Caregivers, Palliative Care